REPAIRS
Available for mobile service calls to do on-site repairs, or bring your unit to our facility and we can have one of our service contractors diagnose and repair as needed.  We can do most general repairs related to recreational vehicles, trailers, automobiles, and motorcycles.  We do not currently work on pop up campers or all terrain vehicles.  Please note warranties on any work is through the designated vendor referenced on the invoice and receipt.
We also provide technicians on stand-by for special and large events
Please see rates below:
$100 Administrative Rate per hour (when applicable)
$150 Service Call
$150 per hour cleaning rate
$175 Labor Rate per hour
$450 daily rate of up-to 6 hours (for standby needs at special events)
Parts are billed as line items with tax
DELIVERY & PICKUP
We offer delivery, set-up, and pick-up services as needed on not just our own fleet, we can also take care of moving your own personal units as needed.
BASE RATE $299 and up
includes delivery, set-up, strike, pick-up
Campland on the Bay
Mission Bay
De Anza Trailer Park
Sun Outdoors
San Diego Metro KOA
San Diego RV Resort
Rancho Los Coches RV Park
Chula Vista Elks RV
Park Admiral Baker RV Campground
Fiddler's Cove
Sante Fe RV Resort
Santee Lakes
Silver Strand Beach
199Escondido RV Resort
Paradise on the Beach RV Resort
Oceanside RV Resort
Oak Knollwood Campground
Del Mar Fairgrounds
Pio Pico RV Resort
Potrero County Park
Lake Moreno Park
Vail Lake KOA Temecula
Camp Pendleton
Julian
Anza Borrego
Ocotillo Wells
Glamis
Joshua Tree
+ Many More
California State Parks do not allow outside vendors please coordinate to meet with our driver before the entrance gates at those locations.
ADD ONS
MANDATORY WITH EVERY RENTAL:
1. $150 | MANDATORY TRIP PREP
Includes: walk through tutorial, pre and post trip inspections
sweeping, wiping all surfaces, and testing full functionality
2. $75 | ESSENTIAL SUPPLY KIT
Includes: Pot & Pan, Set of plates, bowls, cups, silverware
septic safe toilet paper, toilet pods
paper towels, cleaning wipes, cleaning spray
sink sponge, hand sanitizer, hand soap, dish soap
broom, swiffer mop
LUDIFY – LET US DO IT FOR YOU
3. $50 | HITCH PROVISION
We will provide and connect an adjustable hitch for towing
if applicable, Includes: weight distribution system, hitch, ball, sway bars
4. $75 | PRE FILL FRESH WATER
We will pre-fill your fresh water tanks full
5. $150 | RE FILL PROPANE TANKS
We will re-fill your propane tanks
6. $175 | EMPTY WASTE TANKS
We will dump, flush, and clean out black and grey waste tanks
7. $300 | REFUEL MOTORIZED RVS
Prepay to return with any level of gas
BUNDLE SAVINGS PACKAGES
8. $200 | CONVENIENCE
Includes: Refilling propane and emptying waste tanks
9. $250 | BOONDOCK (DRY CAMPING)
Includes: Prefill fresh water, Refilling propane and emptying waste tanks
AVAILABLE KITS
10. $50 | BBQ KIT
Includes: Portable Blackstone flat cook top
utensils, cleaning supplies, and propane adapter
11. $50 | OUTDOOR COMFORT
Includes: 4 camping chairs and 1 pop up canopy
12. $50 | FIREPIT
Includes: Portable fire ring and 2 bundles of wood
ADDITIONAL OPTIONS:
13. $75 EARLY START TIME
Start your trip as early as 11:00 AM
14. $75 LATE RETURN TIME
End your trip as late as 5:00 PM
15. $45 LINEN SET
Includes: 1 sheet, 1 comforter,
2 pillows with covers, 2 towels
16. $50 CARGO CARRIER
More storage space added to the back of your rental unit
17. $75 FUEL CANISTER
Per 5-gallon canister of extras gas
18. $100 PET FEE
We allow well behaved dogs in all of our units
NIGHTLY ADD ONS
19. $10 ADDITIONAL GUESTS
for rentals that need to accommodate more than 4 guests
20. $20 UNLIMITED WIFI
Hotspot with unlimited data
21. $25 TOW BEHIND
for if you plan on towing anything behind our RVs
22. $45 UNLIMITED PORTABLE GENERATOR
portable generator with unlimited use
Stress Free RVs is part of the Stress Free Group of companies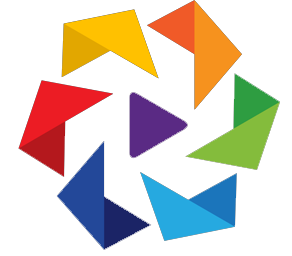 STRESS FREE GROUP
Full service management parent umbrella company to the Stress Free collective
Stress Free Group is the parent company for a collective of agencies, each specializing in key industries which integrate with one another in providing Stress Free services to our clients.
JOIN US
"Let Us Do It For You"
Have a unit or thinking about getting one, place it with our property management team and sit back collecting passive income!
Best for people who all-ready own a unit or plan on purchasing with the intent to rent and will only use it sparingly. We add your unit into our fleet, store it, and rent it for you.
Owner collects 40-50% of the nightly rental rate (after platform fees)
Stress Free RVs will list, manage, maintain, and promote the trailer
Stress Free RVs to pay for and replenish all rental related essentials
(pots/pans, plates/bowls/cups, paper towels/toilet paper, pods, soap/sponge etc)
Stress Free RVs to provide monthly ledger/tracker with payments
Units to be insured through American National carrier
"Have Your Money Make You More Money"
Best for investors looking to diversify and collect guaranteed flat-rate returns on an on-going basis.
Minimum Investment Requirements $25,000
Maximum Investment allowed $500,000
1 – 5 Year terms
8 – 12% interest rates
Payments made monthly
Asset Backed and guaranteed
"Keep your trailer, we'll rent it from you"
Great for when you're not using your unit
Fixed agreed rental rate Month-to-month or flexible terms
Paid out monthly, in advance
Best for shorter term commitments
Best for people who have a truck and know how to tow trailers. We are always looking to add more drivers. We provide a free app to mark your availability to be assigned high paying shifts and/or ability to select any open call shifts that you are interested in.
Work when you want, and make as much as you can!
Local deliveries pay on a flat rate minimum base of $75
Longer drives pay an average of $25-$35+ an hour (4 hour pay minimum)
Gas is the driver's responsibility but we will always factor gas into the pay rates.
Want to, or all-ready run your own rental business?
Give us a call to discuss how we can help to increase your revenue using our experience, expertise, tools, and resources to improve and streamline the process.
We have access to wholesale purchasing of units
Discount account on accessories, supplies, and parts.
Systems and processes in place for best practices to enhance the business
Ability to add units via consignment offerings
Internal Insurance agency and storage solutions to reduce expenses
Influx of inquiries and reservation requests
Packages and Kits with proven performance for additional revenue growth
*locations do not allow outside vendors to deliver through their gates, we can meet with you prior to the entrance way.
REVIEWS
Brittany Garcia
2022-04-06
It was my first time renting an RV and they could not have made it any easier. They were polite, professional, and very accommodating. The RV was perfect for the event I attended. It was a 4 day festival in the desert and everything was perfect. Nothing went wrong but should it have they were there to meet my needs. They really were stress free and met all my needs. I don't think I could have had a better experience. The RV made all the difference in the desert. I don't think I'll ever go back to camping in tents in the desert after this. It was prefect. Thank you Mike and Jaquine for making this experience flawless and amazing. I will definitely be recommending you to everyone and be renting from you should I do another festival. You are my top and only choice when it comes to renting RVs.
i rented from stress free RVs, and i had an amazing time. the rv was clean and functioned properly. they were easy and friendly to deal with, i will use them again for my next vacation.
First time towing an RV, and Michael and his staff talked me through the hard parts, turned out to be easier than I thought. Will definitely do it again. Thanks
Ryan Realivasquez
2022-03-03
Rented a trailer for a camping weekend and everything went really well. Was able to pickup trailer and everything worked out well for the weekend. Generator worked good to power the AC and keep everything cool even though we were camping in the desert heat with no shade. Definitely will rent from again.
Nathan Coleman
2022-03-02
Great experience from start to finish. They did an awesome job making everything smooth and simple. Definitely going to use again and you should too!
Alexander Gates
2022-03-01
good selection of clean RVs and great staff who definitely made my trip stress free. would recommend to find your home away from home.
I got a chance to finally book a trailer and loved the experience start to finish. We received top tier service and they always made it a point to treat people the right way, the unit worked out great and everything went as smooth as can be! I would highly recommend giving Stress Free RVs a chance to host your next trip.
Contact Us Today
We are here for all of your needs!